{GoodnewsEverybody: Science-Weather}
-January
-20th
-February
*click the picture above for more pics
{Photos by Salphoto.biz}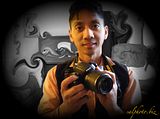 Taste of a Bizzard...

March
-April
December

For more information about road and travel conditions, go to: www.511mn.org"

---
Recommended Resources
Fun Winter Sites
St. Paul Winter Carnival, my personal site
Videos
Thank you for visiting GoodnewsMorris! Please feel free to e-mail me (Sal) at goodnewsmorris@yahoo.com on any comments, suggestions (e.g. any new websites),complaints, or anytype of feedback to improve this website.
---
Good News Morris Winter Homepage